This is what my Hallertau hop vine looked like on April 2nd of this year: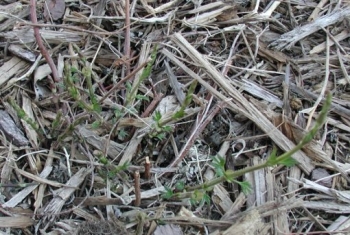 And this is what it looks like today (July 23rd):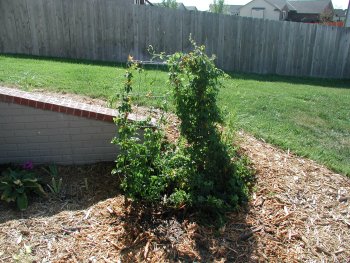 Indeed, it has grown. I've done a little better job this year of training it. Next year, I'm going to dig the rhizome up and split it into two plants. Then, I'm going to plant it along the back fence so I can train a vine on each one of the vertical pieces of fence. It'll provide us some more privacy and hopefully increase my yield.
I also harvested some cone flowers last night and started drying them:
I've already harvested more than I had all of last year. I'm hoping to have enough to brew a batch without supplementing the hop bill with anything bought.
I had enough time to transfer the hefeweizen to the secondary. It looks, smells, and tastes fantastic. I'm going to try to bottle the stout sometime this week.