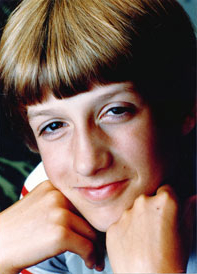 Ryan White is the first "face of AIDS" that I can recall.  His story is courageous and heartbreaking; indicative of our horrible human practice of judging first and understanding later.
I have never smoked crack. Â Two wonderful ladies have kept me on the straight and narrow: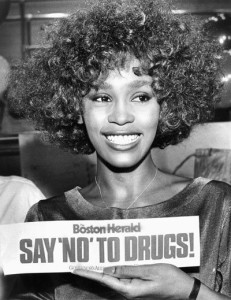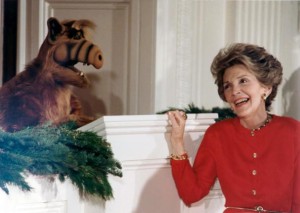 Ronnie looks pretty rough in that picture. Â Nancy must have mis-read his star charts.
Bernie Goetz shot four African American teenagers (three of them 19, one of them 18) in a New York City subway train on December 22, 1984. Â One of the men sat next to Bernie and asked him for $5. Â None of the four men displayed weapons or expressed the desire to physically harm Bernie.
Bernie's response was to rise from his seat on the train, draw his unlicensed and unregistered revolver and fire five shots at the four men.
According to a taped interview with law enforcement officials (taken only after Goetz had fled the scene and hid from police or several days):
"If I had more bullets, I would have shot 'em all again and again," Goetz said on the tape, played in a darkened Manhattan courtroom. "My problem was I ran out of bullets. And I was gonna, I was gonna gouge one of the guy's eyes out with my keys afterwards."
Goetz was arraigned on multiple counts of attempted murder, assault, reckless endangerment, and unlawful criminal possession of a firearm.  His case progressed through multiple iterations in the New York criminal justice system and resulted in a conviction on only one count of criminal possession of a weapon in the third degree, for carrying in public the loaded unlicensed gun used in the subway shooting, and two counts of possession in the fourth degree, for keeping two other unlicensed handguns in his home.
He served 8 months in jail.
There was also a civil trial brought against Goetz in 1996. $43 million was awarded to the plaintiff. Â Asked in 2004 whether he was making payments on the judgment, Goetz responded "I don't think I've paid a penny on that"
In my opinion, the worst thing to come out of all of this was Goetz obtaining hero status in organization such as the NRA. Â Gun nuts probably have tramp stamps of his likeness.