Since I just got done reading about various Popes and Catholic edicts, I'm not sure that a diatribe on birth control is worth it.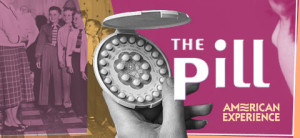 Summary: So far, we haven't figured out how to live in numbers off this planet. Â We're heading towards 8 BILLION people. Â I am not skilled at the maths, but I do remember a fruit fly experiment in biology from 7th grade. Â You know, the one where the fruit files live in a controlled amount of space and are given enough food to eat? Â Yeah, they all die.
More importantly, choice.
Ho HO Ho.
Nguyen That Thanh born 1890, Marxist, Saigon renamed Ho Chi Minh City after his death.
Richard Nixon survives 5 o'clock shadow and the suffocating charm of JFK to become 37th POTUS. Â Serving from 1969 until leaving office in 1974 for completely unknown, undocumented, and wholly mysterious reasons.
The only redeeming thing about Nixon may be his middle name. Â Very similar to George Wanker Bush.